We purchased our 1969 Cessna 172 K when it was only 3 years old, with the 180hp Lycoming engine and constant speed propeller conversion. It was repainted in the early 2000's and also upgraded to a leather interior. Since we've always hangared it, the paint and interior are in great shape. Rosen sun-visors help with visibility out, along with a strobe and LED landing lights to help others see us.
Engine
We overhauled our 180hp Lycoming O-360 engine with Penn Yan Aero in 2020, and added the SuperHawk stc (2500 gross weight and 1017 lbs useful load!). We are strong believers in taking very good care of our plane, and have an oil analysis done at each oil change.
Avionics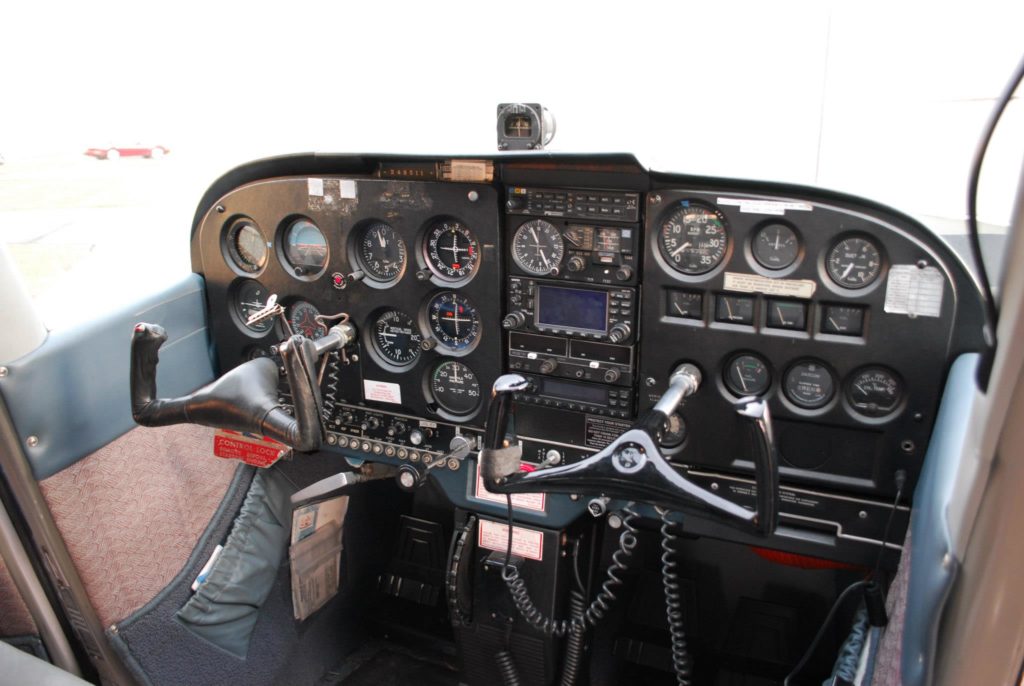 Primary Nav/Com: A Garmin 430 with WAAS for nav/com, IFR Nav/Data subscription for US and Canada, a KX-155 second radio, and a PS Engineering PMA 8000B four place audio panel
In 2018, we upgraded the transponder to a Garmin GTX 345 for ADSB Out and In (traffic and radar!).
In 2017, the ELT was upgraded to 406mhz Artex 345 with GPS position data and a panel mounted switch. We also replaced the tach with a Horizon Instruments P-1000. It's much more precise, and has a magneto warning.
We have an ADF, but that's likely getting removed to install a TruTrak Vizion autopilot (planned for next year).